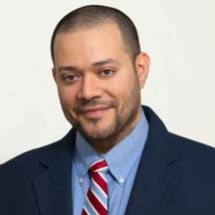 Arthur
B.
Cordero
Director of Finance and Operations
Location:
New York, New York
Phone:
212-732-9450

Fax:
212-571-9893

Arthur B. Cordero attended LIU-Brooklyn where he received a dual Bachelor of Arts degree in Education and History. He remained at LIU-Brooklyn where he pursued a Master of Business Administration degree with a concentration in Management and graduated with distinction.
Mr. Cordero has a wide-ranging portfolio of experience spanning 20+ years that includes the management of animal hospitals, medical practices, and law firms. As the Director of Finance and Operations at the Law Offices of Neal Rosenberg, Mr. Cordero is responsible for day-to-day firm operations, human resources, staff management, and all financial matters including disbursements of tuition reimbursements and billing.
Education
Long Island University - The School of Business, Public Administration and Information Sciences

, Brooklyn, New York

M.B.A., Master of Business Administration

Long Island University - The School of Education

, Brooklyn, New York

Major: Education & History