Attorney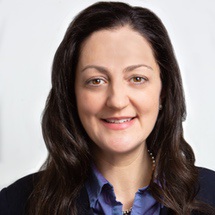 Jenna
Pantel
Jennifer's commitment to advocating for children with special needs has inspired her to return to the field of special education law. Jennifer received her Bachelor of Arts degree from Marymount University and Juris Doctorate from Albany Law School.
She has served as a litigator for her entire legal career, which spans almost two decades. Jennifer began her career as an Assistant District Attorney, where she tried misdemeanor and felony cases in front of juries, presented many cases to the Grand Jury, and later supervised junior Assistant District Attorneys.
She continued her litigation path with the New York City Department of Education's Special Education Unit, where she litigated scores of cases involving free, appropriate public education (FAPE) claims and found much success in this position. Jennifer then transitioned into working at the New York State Justice Center for the Protection of People with Special Needs as an Associate Counsel in the Administrative Appeals Unit. In this role, she reviewed and tried cases that involved allegations of abuse and neglect against employees who served individuals with special needs.
Prior to joining the Law Offices of Neal H. Rosenberg in 2021, Jennifer served as a Director at another agency in New York City, where she supervised numerous litigation attorneys.
Education
Albany Law School -

Albany, NY
Marymount University – Arlington, VA
Major: Criminal Justice
Minor: Psychology